Innovative"1+1"reliability gives you WiFi coverage anywhere!
PH5 includes a P3 1000M powerline adapter and the PA6 1000M Wi-Fi powerline extender. Tenda's PH5 helps eliminate Wi-Fi blind spots and weak signal areas in your home simply by plugging the unit into an electrical outlet, creating high quality Wi-Fi coverage all over.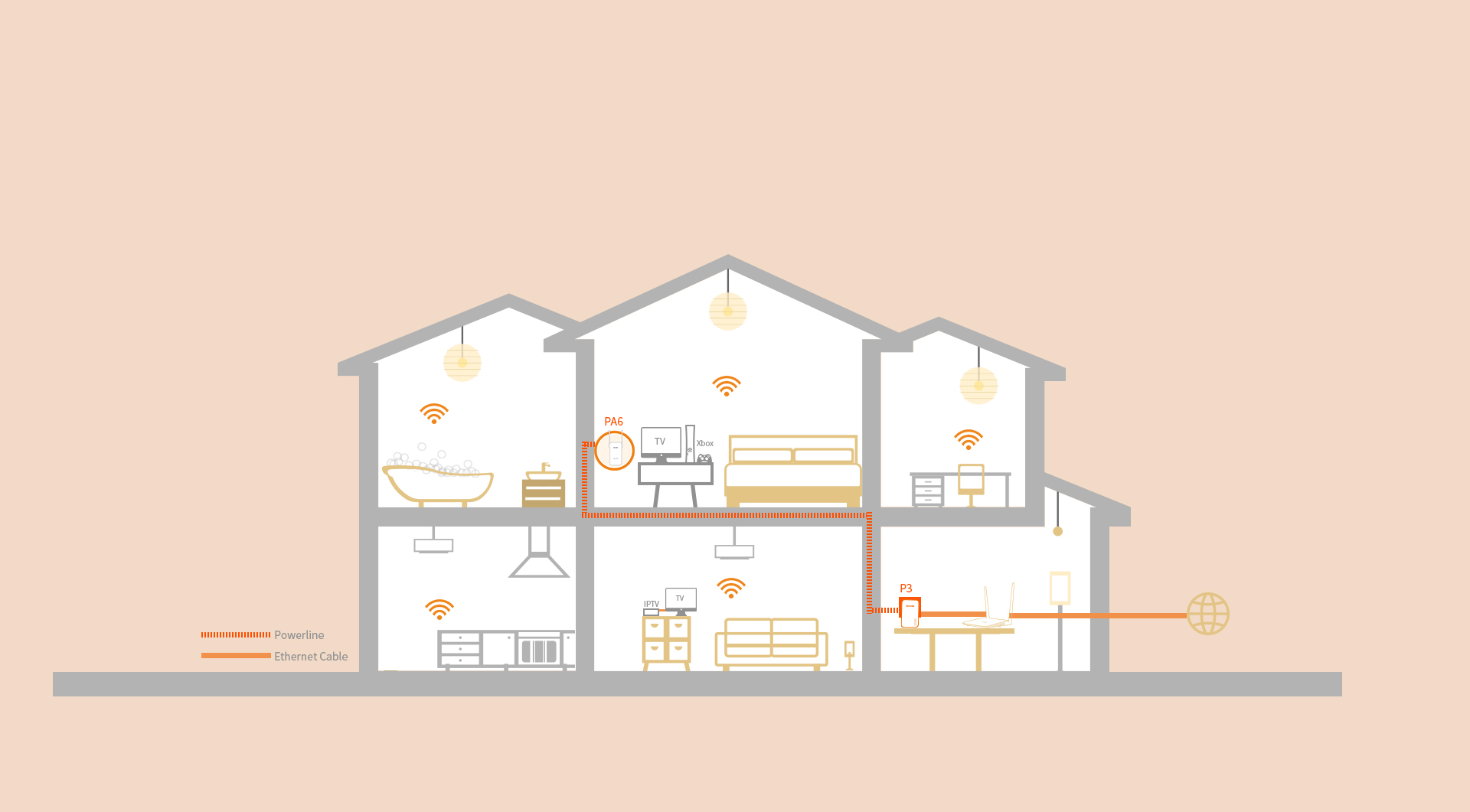 Mutiple devices connected at the same time
Featuring two gigabit Ethernet ports, the PA6 allows you to connect several devices together at the same time, including gaming consoles and IP TVs. Just plug the Ethernet cable into the powerline and away you go!