AC10U
AC1200 Smart Dual-band Wireless Router
Gigabit Ports/4*5dBi Omni-directional Antennas/2.4G and 5G Wireless Enhanced Module/
MU-MIMO/Beamforming+/APP Management/USB Port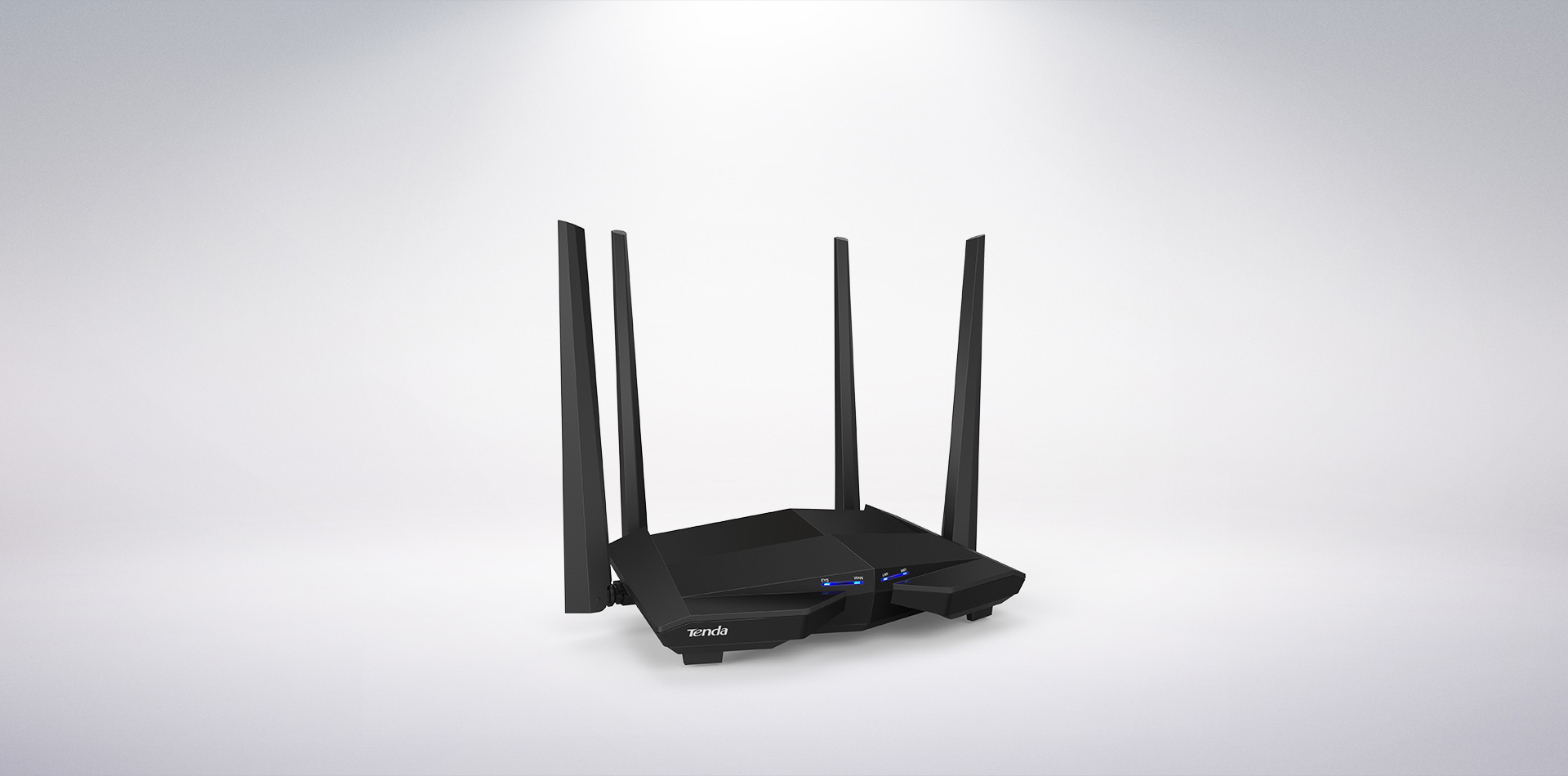 With a 1 GHz CPU made with the 28 nm process, the AC10U delivers excellent capabilities for both data processing and energy conservation. Its proven ability works well with optical fiber and bandwidths ranging from 50 M, 100 M, 200 M, and even 1000 Mbps, helping you enjoy smooth HD videos and games.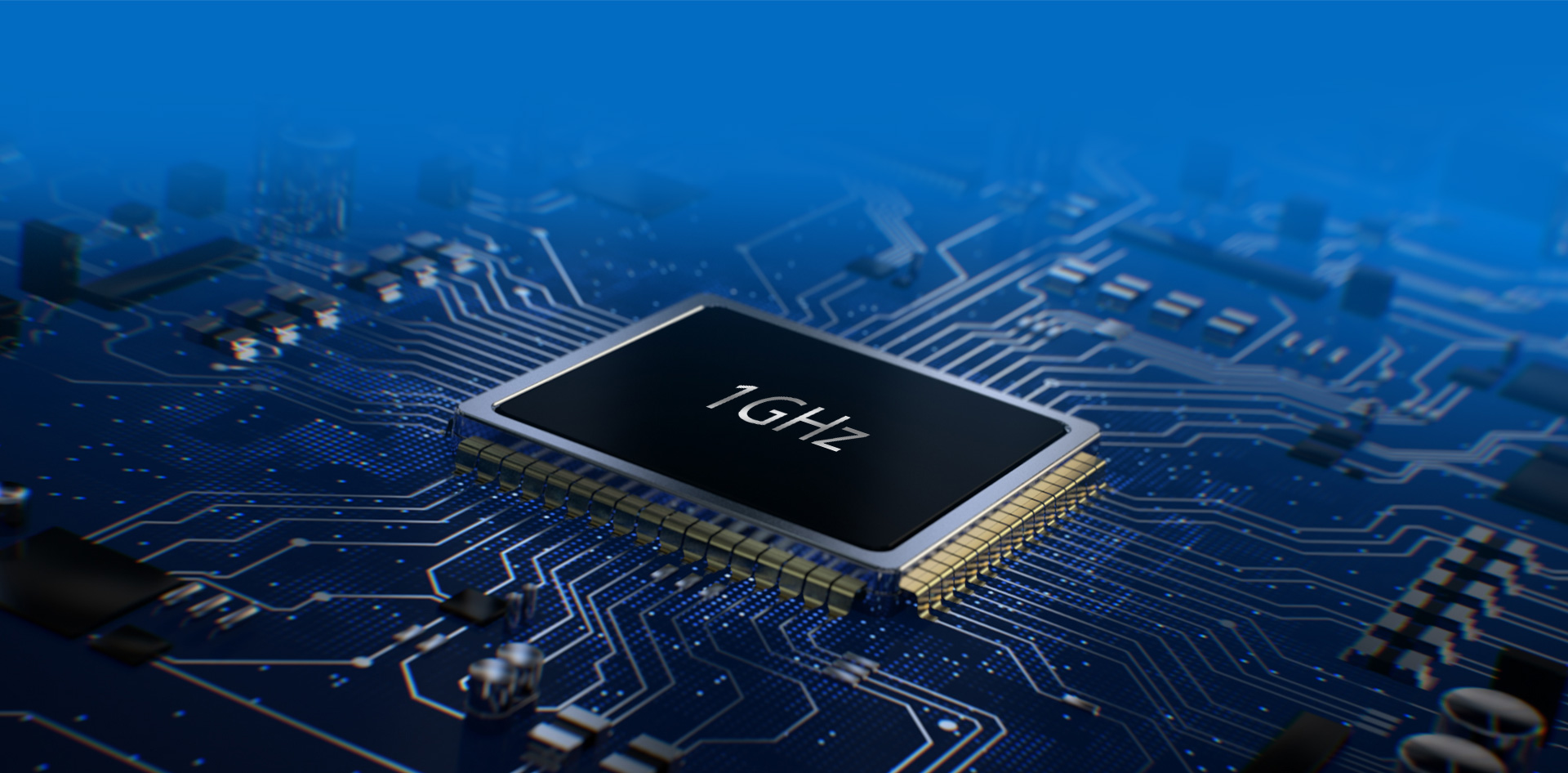 Easy Storage and Print Sharing
AC10U has a multi-function USB interface, which supports storage sharing, printing server extensions, and more. You can even share your latest movies and photos once connected to your storage device, making this a happy topic among your friends and family.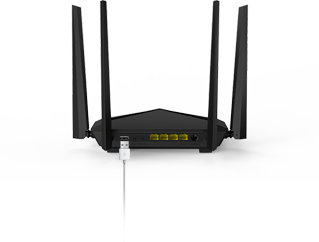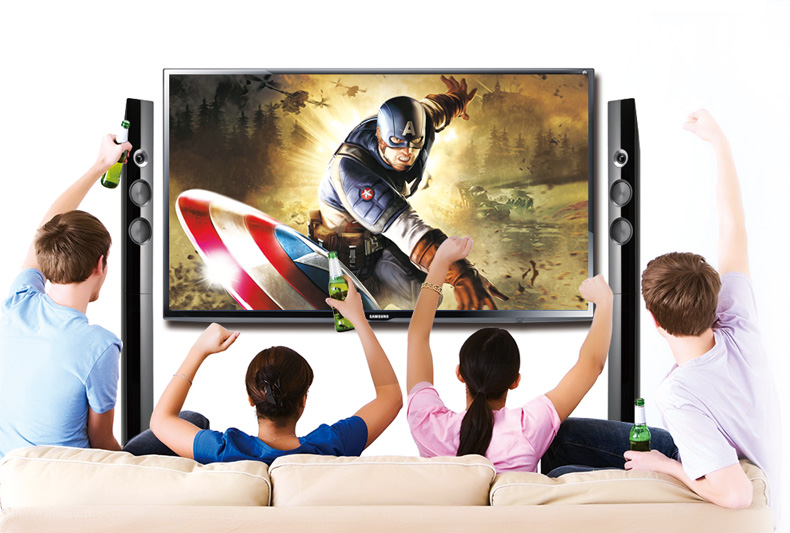 All Gigabit ports available for full play with
ever-increasing bandwidth at your disposal

AC10U is a high-performance Wi-Fi router designed with full Gigabit WAN and LAN ports, removing the bottleneck of wired ports when working with faster bandwidths on optical fiber.
Tenda AC10U Gigabit WAN Port
200~1000Mbps
Bandwidth
200~1000Mbps
Bandwidth
Other Brand Router Megabit WAN Port
200~1000Mbps
Bandwidth
100Mbps Bandwidth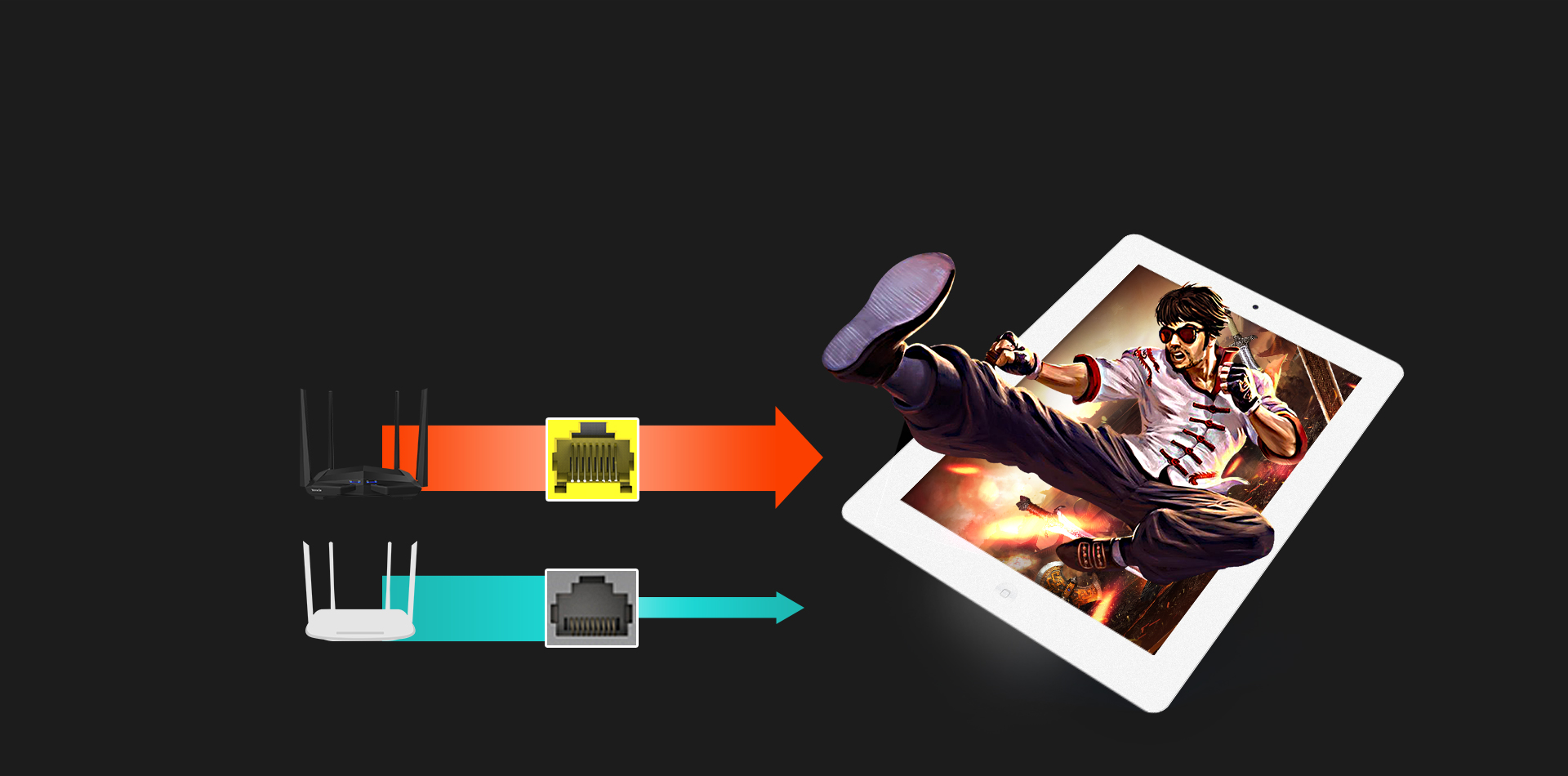 Strong dual-band WiFi signal for multi-wall penetration
With the new generation 802.11ac Wave 2.0 standard, the AC10U offers a concurrent dual-band data rate as high as 1167 Mbps. Wireless signal boosting technology both on 2.4 GHz and 5 GHz bands broadens your Wi-Fi coverage, and Beamforming+ technology makes the Wi-Fi signal of AC10U outstanding even behind multiple walls.
Tenda AC10U 5G Wall Penetration
Other Brand Router 5G Wall Penetration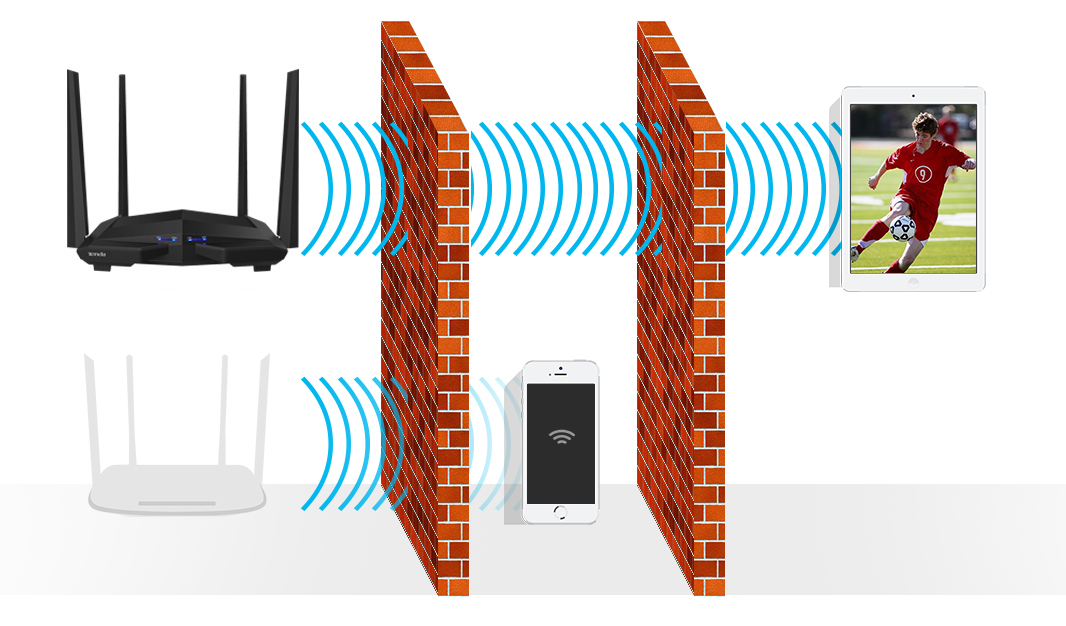 Innovative MU-MIMO technology
With innovative MU-MIMO technology onboard, a breakthrough of the new generation 802.11 ac standard, AC10U can communicate with multiple devices at the same time, reducing latency and improving the quantity of connected devices.
Tenda AC10U
with MU-MIMO Technology
Other Brand Router
without MU-MIMO Technology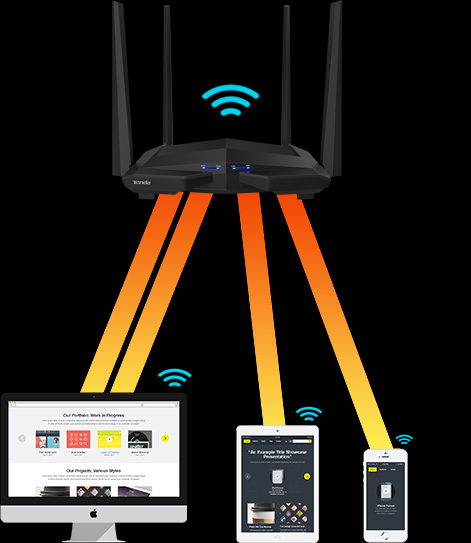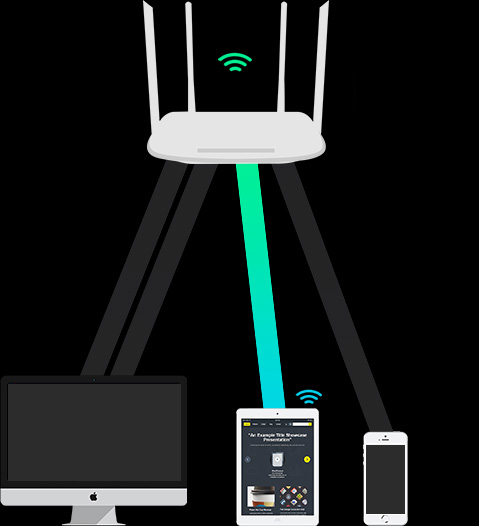 Four clean-cut antennas for stronger WiFi signal and wider WiFi coverage
AC10U boasts four 5 dBi omni-directional antennas. With leading accordion wire design, multiple oscillators and scientific bevel, AC10U balances the signal field and gain, providing you with stronger Wi-Fi signals.
Other Brand Router Wi-Fi Coverage Area
Tenda AC10U Wi-Fi Coverage Area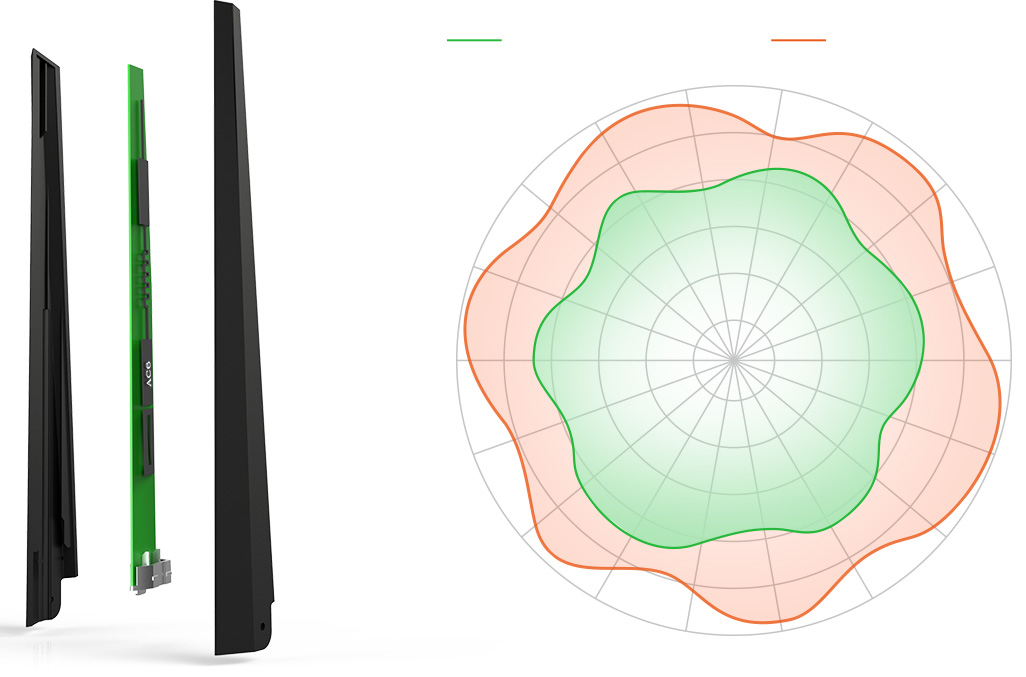 Configuration-free for quick setup
What if you forget your PPPoE user name or password, or you cannot login to the web UI of the router for setup? AC10U can eliminate your concern by migrating your PPPoE user name and password from your original router.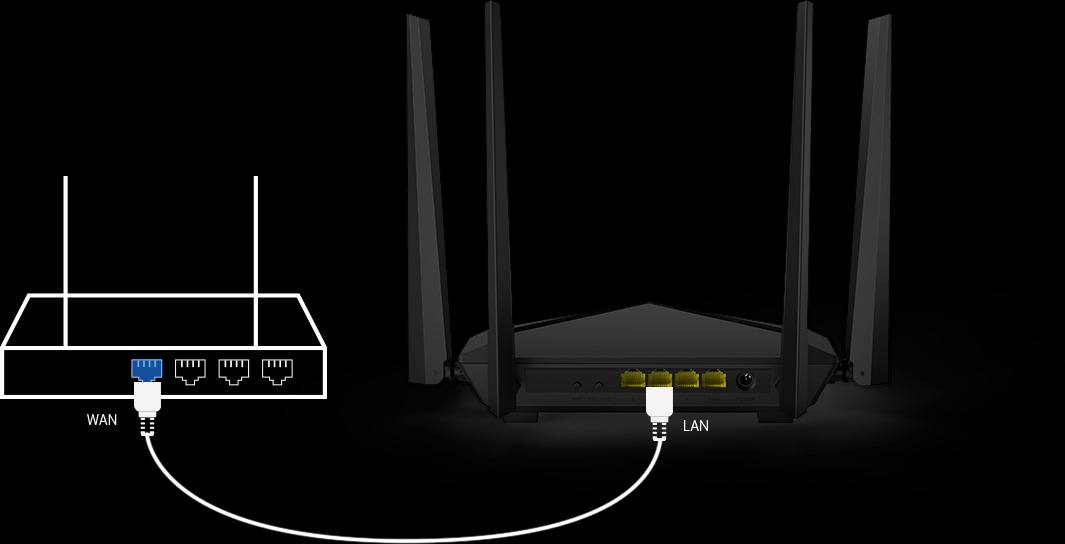 Tenda WiFi app for your smart life
The Tenda Wi-Fi app allows you to upgrade online, remotely manage your network and devices, and gain a real-time understanding of your router usage, making life both simple and easy.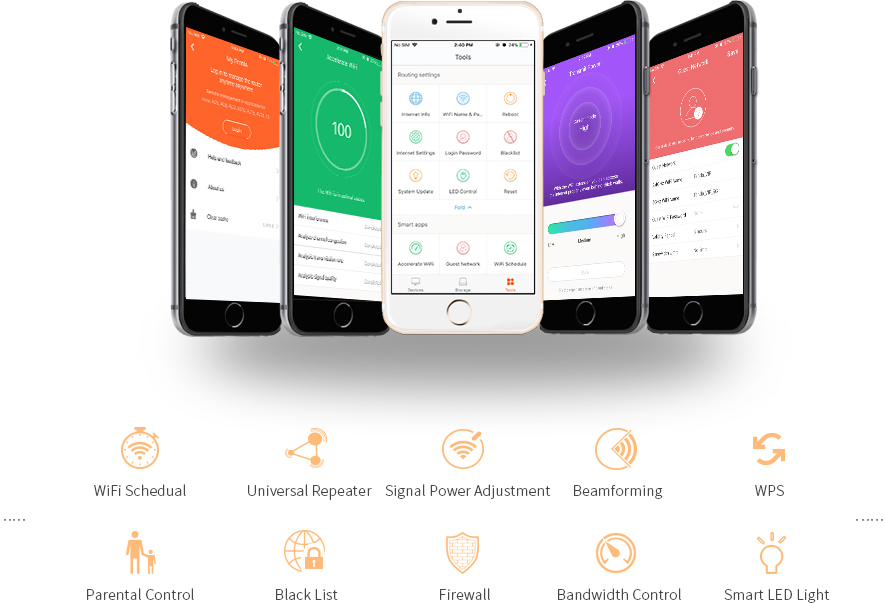 Function-rich WiFi router
● Supports VPN for your private network
● Supports one-click bandwidth control
● Wi-Fi Repeater to expand Wi-Fi coverage
● Supports USB Port for sharing files with your family

● Guest network for higher network security
● Supports L2TP, PPTP and IPSec penetration
● Wi-Fi Schedule for smart life and green environment
● Connect to Wi-Fi with only a press of the WPS button