This article will guide you how to setup WIFI schedule and the steps as below.
Model Number: AC6 Question Classification: Function Settings
Step 1: Open a browser then type
http://tendawifi.com
into the Address Bar and then press Enter. Typing login password in the homepage of router then click "Login".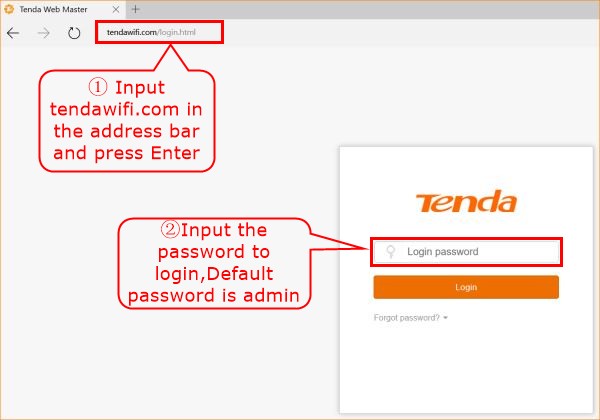 Step 2: Click "Wireless Settings", choose "WiFi Schedule" and Setup WIFI Schedule.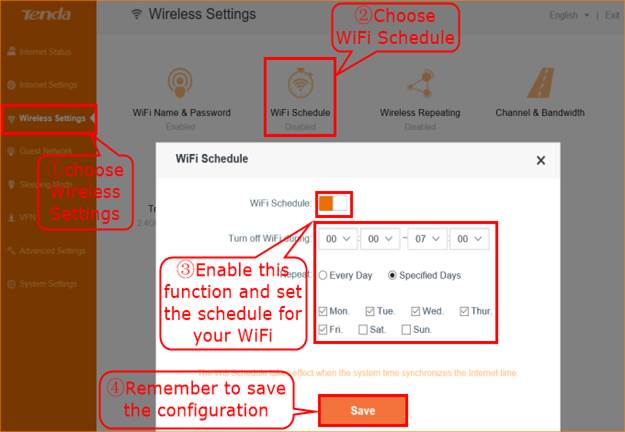 0Very Good 438Article Views