This article will guide you how to setup PPTP server as below.
Model Number: Tenda AC6 Question Classification
:
Function Settings
Step 1: Open a web browser, type

http://tendawifi.com

in the address bar and press "Enter". Then type in the login password. Click "Login".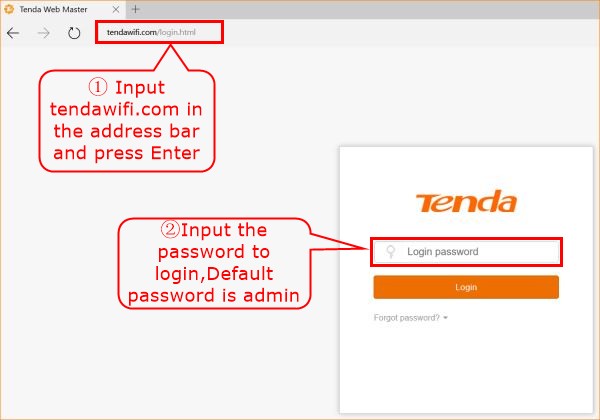 Step 2: Click "VPN", and choose "PPTP Server":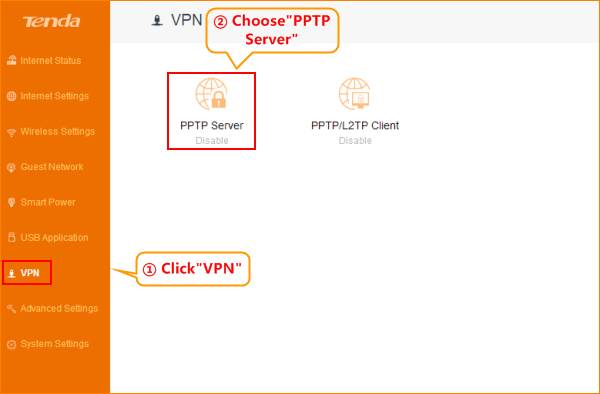 Step 3: Please setup the PPTP server: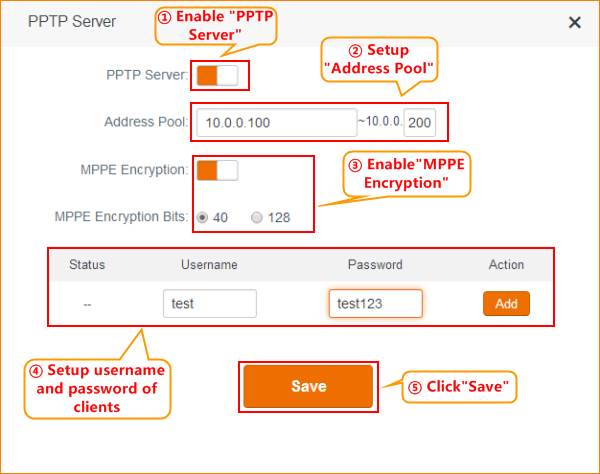 NOTE:
The range of the address pool is the IP addresses of the virtual channel be assigned after the client authentication successfully. IP address can't start with "1"; Username and password is the account and password that client use to authentication, click add and then save. You can also choose Security mode as MPPE,128 characters or 40 characters, it's safer to set 128 characters, but some client support different encryption. For example, some Windows 7 system doesn't support 128.
Expansion and Extension:
After finish the PPTP server Settings, you can see the PPTP server IP address.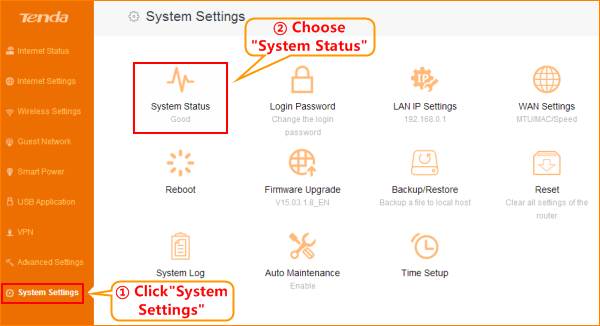 Recording the server IP address to login on the client.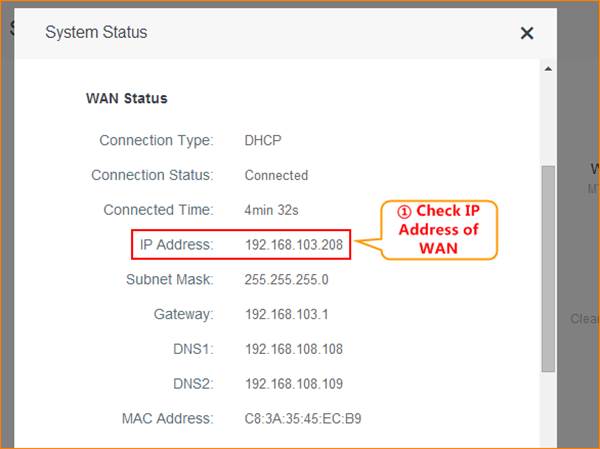 NOTE
: Check the WAN IP for 192.168.103.208 in the system Settings, this IP is the server IP that the remote client VPN connected.
1Very Good 443Article Views