Lead security transmission power
supply to a new height
TEF1218P-16-250W 16FE+2GE+2SFP(Combo) Web Smart PoE Switch
6KV Port Lightning Protection | long Distance Transmission |
Maximum PoE Output Power 230W | PoE Power Up to 40W for each PoE Port

PoE switch with 6KV lightning protection is
the most suitable choice for surveillance private.
In reality surveillance project, cameras are generally installed outdoors or in high position, which makes the cameras and switches under the risk of lightning shock . As a result of the individual equipment damaged, or lead to the whole local area network (LAN) paralysis, Tenda TEF12 series switches are designed with professional ports and lightning protection up to 6 KV , with two kinds of protection design respectively and effectively restrain the power of lightning from cable , which equivalent to give the entire network monitoring system with a security fence. The test standard is much higher than the national CCC request. In thunderstorms weather, it can also provide monitoring network stableandreliable service, protecting the images transmission to be normal.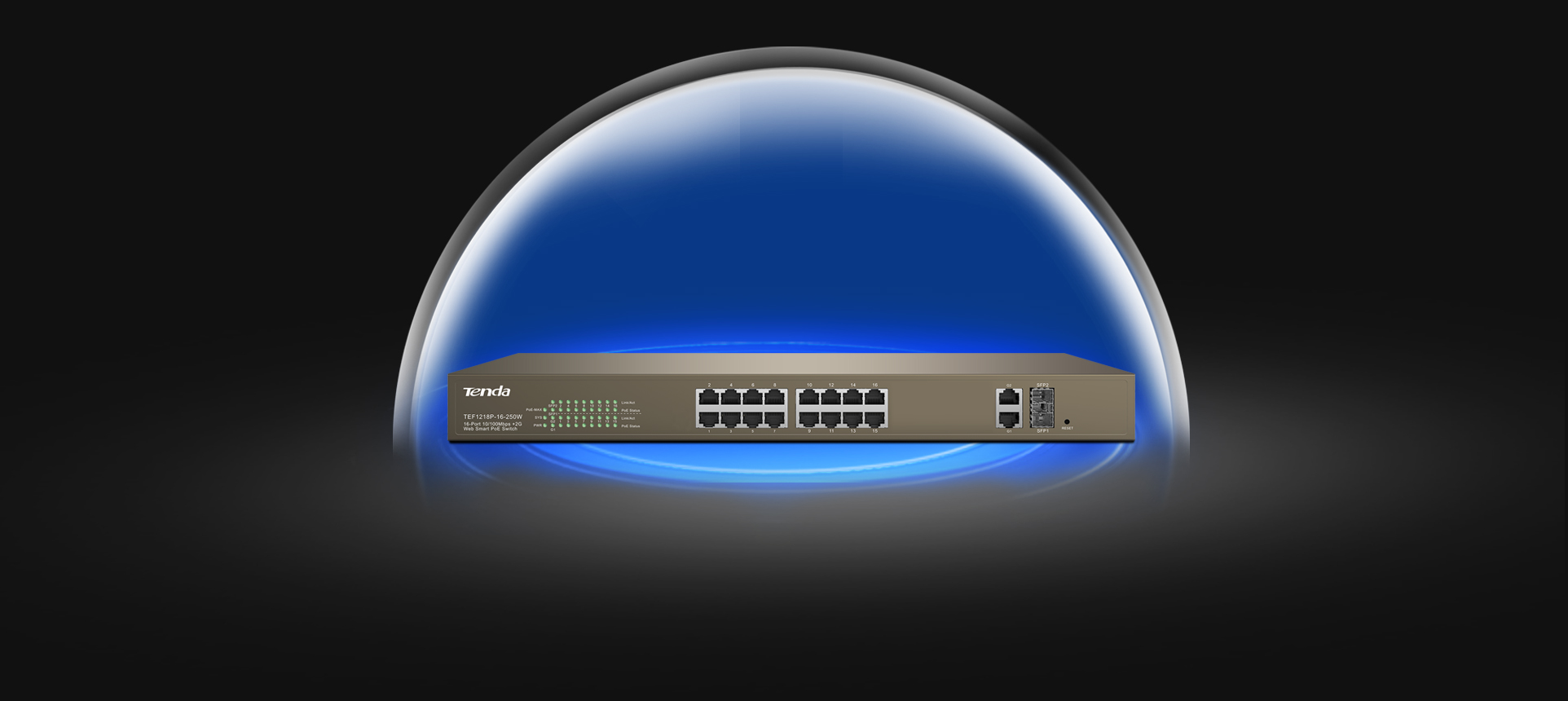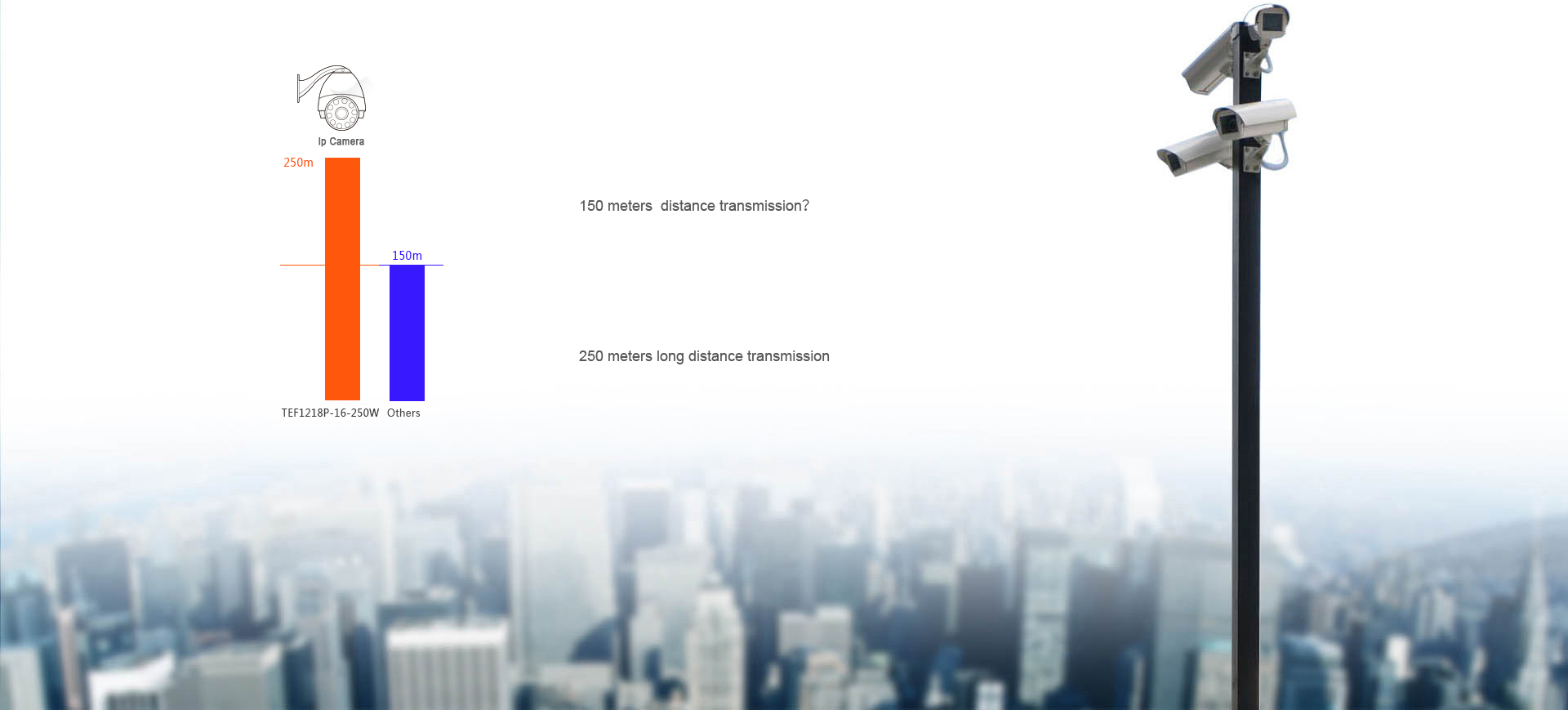 Up to 250 meters long distance transmission
beyond hundred meters transfer limit
In the complex surveillance environment, when making cabling and networking, it generally encounter the problem of inadequate network transmission distance, the distance of each camera terminal to the monitoring center is different, some only a few meters, some hundred meters, while some are more than kilometers. Tenda TEF12 series PoE monitoring switches with exclusive patent network extension technology and using the common existing twisted pair, can support 250 meters data transmission and break the existing twisted pair hundreds meters transmission limit. Providing gigabit linked light port can meet the demand of transmission to a few tens of kilometers.


The PoE total power is 230W,
16 port power supply full load is enough
The switch total output power is 230W, which can support 16 ports power supply full load. PoE power supply can meet the needs of HD camera and other power supply equipment. With eight core power supply design, network power consumption reduced half, which ensure the camera get electricity and stability.